Wellness & Fitness
A lifestyle of wellness, supported by award-winning healthcare
Wellness Center
The Lasell Village Wellness Center serves as a drop-in clinic, providing the security of convenient on-site healthcare and ensuring good health and vibrancy for residents. Staffed by licensed nurses and certified nursing assistants, the Center is available to residents for any health-related questions or concerns. Residents may also call for an at-home visit, if necessary. The Center offers a full complement of services:
Nursing consultation
Health screening and monitoring
Education and individualized health solutions
Laboratory services
Blood pressure and flu clinics
Home care services and consultation
Therapeutic massage
Consultations are available with health professionals, including a physical therapist, an audiologist, and a psychiatrist.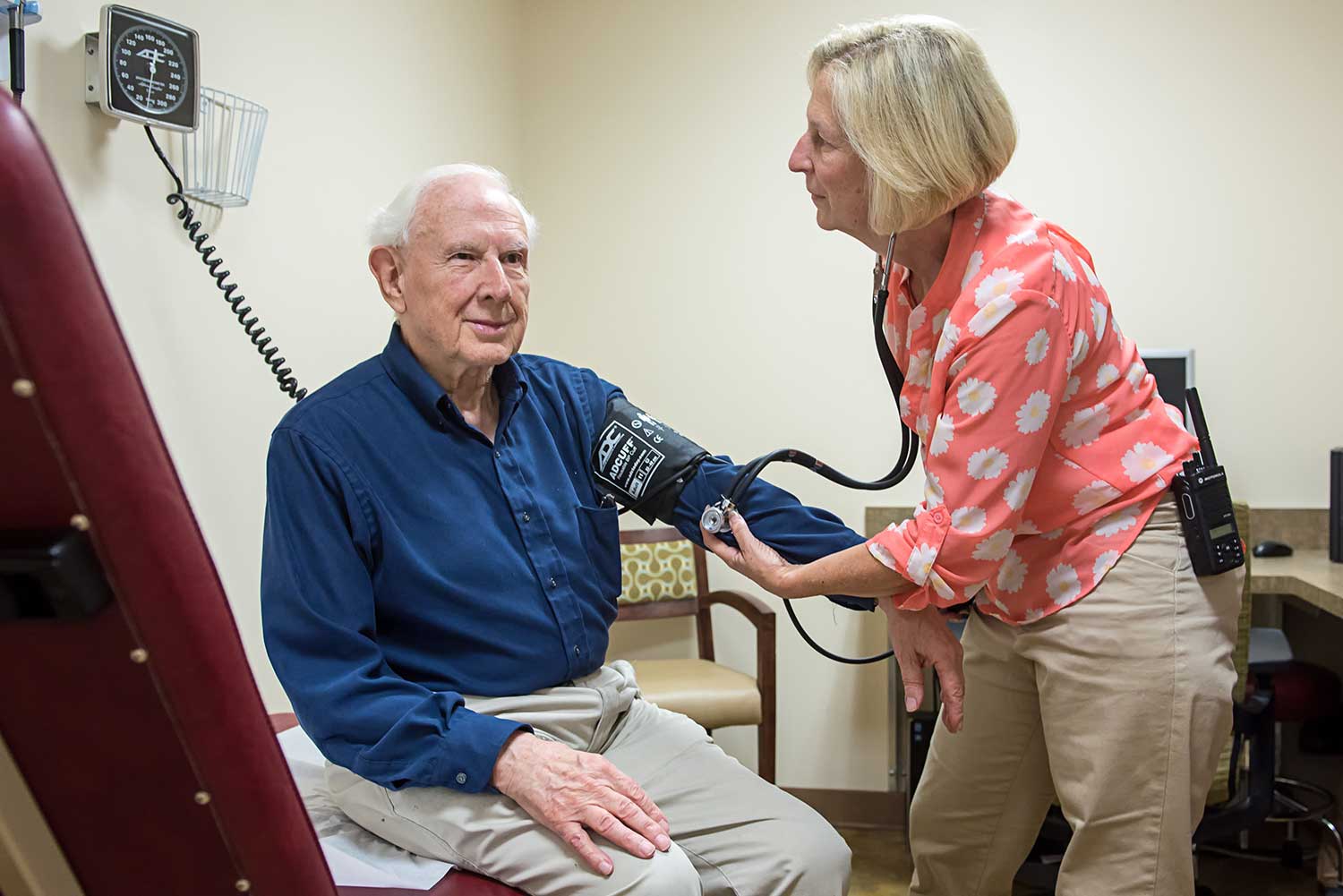 Fitness Services
Each resident receives a customized workout program based on his or her medical history, physical abilities and personal fitness goals. Programs are designed to maximize functional strength and improve aerobic capacity.
Exercise programs are progressively adjusted over time based on how an individual's body responds to the total workout volume. Factors such as frequency and intensity of exercise collectively play a role in determining an individual's proper progression.
Residents are advised by a certified personal trainer as to specific regimes they can perform on their own to maximize daily function. These regimes may include stretches to facilitate circulation, improve the range-of-motion in joints and reduce muscle cramping.
Because of the wonderful fitness classes and activities, and cultural programs offered at Lasell Village, residents often find that they rarely miss a thing due to health issues.
How wellness is assured and supported
Fitness classes
Fitness center and trainer
Indoor and outdoor walking paths
Wellness Center, with urgent care seven days a week, and the security of available continued care
Up to 60 hours of home care and supportive living through the Wellness Center
Five-star rated, on-site rehabilitation and skilled nursing care available at Lasell House
Please note: Lasell Village is an active senior living community, located in Newton, Massachusetts, just 11 miles from downtown Boston. We're a pet-friendly community (we allow dogs and cats).
Learn more about planning for future healthcare needs.