Since the COVID-19 outbreak reached Massachusetts in early March 2020, Lasell Village has continually introduced policies and updates to protect the health of patients, staff, residents and visitors.  This page provides an archive of previous posts dating back to early March, 2020.
July, 2020: Video Summer Message from President Anne Doyle
June 11: Keep Your Guard Up and Your Mask On
Dear Residents, Staff, Friends, and Family,
I am writing with a testing update. As we introduced new Covid-19 protocols to increase socialization at Lasell Village, we also made it a top priority to test every staff person.  We were provided the opportunity by the National Guard to create a testing baseline to prevent the inadvertent spread from those who provide services to residents every day. I am pleased that our request of the National Guard was granted just one week before the Commonwealth of Massachusetts will discontinue this free testing service. This was the National Guard's fourth visit to Lasell Village, and this time they tested all Village staff, all Lasell House residents, and all Studios residents. Although we requested it, testing for independent residents is not available through the National Guard.
All told, over 160 people were tested.  Yesterday we learned (and shared with the residents on Channel 918) the excellent results: Only four tested positive.  The positive Covid-19 results were for four asymptomatic staff persons from different departments.  These team members will remain at home for a minimum of seven days, longer if they develop symptoms, and return to work after they have received a negative test result.  
Lasell House is Covid-free with no cases among staff or residents.  Lasell House is pleased to be a preferred short-term rehabilitation provider for referrals from our hospital partners as they begin to offer elective procedures.  This news is tremendously heartening. 
Media outlets are announcing an increase in Covid cases around the country coinciding with the relaxation of protocols in many states.  This just serves as a reminder to do whatever we can to prevent the spread of Covid-19.  Our Resident Advisory Council Chair said it best:  "As we begin to increase social interactions at Lasell Village, we all have a responsibility to protect our neighbor."  Please continue to keep your guard up and your mask on!
Best,
Anne
June 9: We Are Not Out of the Woods Yet
Dear Residents, Staff, Friends, and Family,
Since I updated you yesterday about new protocols to encourage social engagement outdoors, I am sorry to report that we have a new asymptomatic COVID positive resident in independent living. This resident was tested recently following their private aide reporting being exposed to Covid-19; this private aide has not been at Lasell Village for over one week.  The resident is isolating in their apartment and receiving care from agency aides, who have been tested, are wearing full PPE, and are under close clinical supervision.
We encourage all residents to remain alert to potential exposure and to possible Covid-19 symptoms.  Our Wellness Center advises residents that if they feel unwell to reach out to their PCP.  For questions, please call the Wellness Center and our team is happy to provide more information about safe practices. 
Keeping with our commitment to open and transparent communication, I will continue to keep you up-to-date.  We are not out of the woods yet.  As residents begin to circulate with friends and family, please remember that the best defense is to wash your hands, maintain physical distance, and always wear your mask.  Lasell Village is known for our culture of caring.  Practicing these simple but effective steps are the best ways to support your neighbor and yourself. 
Best regards,
Anne
June 8: We Need Family & Friends More Than Ever
Dear Lasell Village Residents, Staff, Family and Friends,
We have good news to share. Today is day 31 without a positive Covid case at Lasell Village among staff and residents across all levels of care. Today is also the beginning of some revised protocols including permitting family and friends to visit outdoors with residents of Lasell Village, Lasell Studios, and Lasell House.  Our new protocols focus on activities that increase social engagement, and favor those activities that allow for distancing, mask usage, low density, and outside activities.
Family visits
Family and friends play a big part in infection control as our community re-opens.  Guidelines for your visits are attached. We welcome Lasell Village and Studios visitors outside (two per household at a time), between 10:00 AM and 4:00 PM. Visitors must follow our front desk screening and wear masks.  Please let us know in advance when you plan to be on campus by calling or emailing the front desk. We have located over 16 seating arrangements throughout the Village to provide comfortable settings that permit physical distancing during visits. Lasell House guidelines are governed by the CDC and Department of Public Health, and have additional requirements (attached).  We are pleased to welcome friends and family to the Lasell Village campus. Enjoy your visits safely!
Buddy Program
We invite residents who live alone to designate one other specific resident as their buddy. A buddy would be considered to be a member of the resident's household, and could eat, play games, watch TV, and visit in each other's apartment. If one of the buddies, or anyone he or she has been in contact with, tests positive for COVID, then both buddies would need to quarantine. This approach borrows from successful 'buddy programs' in other countries and other venues.
Attached are slides from today's Channel 918 presentation outlining these and several other new protocols including Village library privileges, curbside pickup at off-campus stores, and outdoor ping pong.  As always, we value your partnership as we adapt our protocols and prepare to  introduce others.
These are deeply troubling times as we face sharply-etched racial inequalities and the impact of Covid19 globally.  As a living and learning community on a university campus, we are joining with students, faculty and staff to seek to understand, and as we are able, to take action. More than ever, we need the comfort and ballast of our friends and family.  Please let us know how the Village team can support you.
Best,
Anne
June 1: Some revised protocols
Dear Residents, Staff, Family and Friends,
This morning when I spoke on Channel 918, I acknowledged the deep anguish we collectively feel as we struggle together at the injustices around George Floyd's brutal death.  The rawness of last week's brutality and the resulting responses across the country, require us to come together, even as we are separated by Covid-19.  We cannot dismiss racism and social inequities. Many of you have worked for decades to support people across every strata of society, and you inspire us to continue. 
This morning, when Will Carter, Welcome Desk Manager, and I spoke about the state of the world, Will shared heartfelt advice:
Be vocal. Speak up when you see injustice.

Stand together. Do not accept injustice.

Teach your children, grandchildren, nieces, nephews, and friends' children.

Keep learning and have a conversation.
On our internal resident website, LasellVillageNet.com, we are posting relevant articles, essays, and letters along with book recommendations. If you have something to contribute, please share with Nancy Snow or John Dixon to post on VillageNet.   These resources will help to keep us informed, to spark meaningful dialogue, and to speak up. 
As Will reminded me, it is hard to know what to say, but starting is what matters.
***
Covid-19 protocols:
With our need to connect even more urgent, the Village management team has been working hard on revising some of our Covid-19 protocols balancing risk and benefit. Next Monday, June 8, at 10:00 AM, the team will be on Channel 918 to introduce some revised protocols. 
Today we are introducing two changes ahead of next week's meeting.
Beginning today, we permit and encourage residents to walk outside with one other Village resident

, provided both are wearing masks and maintaining physical distance.
Lasell Village has not yet opened to family or outside visitors.  Why not? Those who are circulating outside the Village are more likely to bring the virus to Lasell Village.  It is distressing for Village residents to know that some other residents are inviting family and outsiders to our Village campus and putting them at risk, and even more distressing to hear that some of these visitors are not wearing masks.  Each of our actions has an impact on our neighbors. 
Mail delivery and outgoing mail pickup has resumed. You may now pick up your mail at your personal mail box each day.
Please follow these guidelines:
Wash your hands and put on your mask.

Only one person in the mail center at a time (use the markings to keep six feet away from other residents).

Wash your hands after returning home and opening your mail. 
Warm thanks to the flexible and cheerful team of staff who have sorted, carried, and delivered heavy bags and boxes of mail for many weeks.  They pivoted from their primary roles to jump in and help with a smile.
 We are happy to be able to take these small steps and look forward to introducing other revised protocols, beginning on June 8th.  Thank you for your care and understanding, and for standing together where it matters, here at the Village and in our world.
 Anne
May 26: Please Don't Let Your Guard Down
Dear Residents, Staff, Friends and Family,
I hope that everyone enjoyed a lovely Memorial Day weekend. This note provides an update on our approach to Village protocols.
Please don't let your guard down:
Springing free from Village Covid-19 protocols may be tempting, but please stay the course. From the notes I received over the weekend, it seems that a few of you are finding it hard to adhere to Village protocols, putting you and your neighbors at heightened risk. I know that sticking to our guidelines is challenging, especially as you hear more about reopening plans from the Governor. Please remember: Even though you may want to invite your family and friends to visit on or off-campus, now is not the time to let your guard down.
Celebrating 19 days:
We have not had a resident or staff test positive for Covid-19 at Lasell Village for the past 19 days. Much of that success has come from purposefully reducing resident  contact with those who are circulating in the outside world. Staff, aides, and vendors follow strict health screening protocols every day and are referred for testing if there is any indication of exposure, or if they themselves are experiencing symptoms. Our staff are trained to behave as though they are asymptomatic  and to maintain strict hygiene, mask, and distancing protocols in the workplace and at home. Nearly all frontline staff have been tested at least once, and those who have been exposed or have experienced symptoms have been tested and quarantined as appropriate. All staff who previously tested positive have recovered.
Lasell House now has ZERO positive cases after Lasell House's one positive asymptomatic patient tested negative. This is remarkable given the impact of Covid-19 on skilled nursing facilities across the United States.
What the data tells us:
The virus still has a high presence in Massachusetts. According to the Department of Public Health Covid-19 dashboard, cases in our county (Middlesex), are continuing to increase. Further, Middlesex county has the highest number of cases in Massachusetts, 20,500 to-date, nearly 22% of the state's positive cases.  Introducing new people – friends or family- into the Village at this time invites the possibility of new infections. That is a risk that our community is NOT willing to take. Each of our individual choices has a lot to do with our ability to reduce our risk of positive cases. We are counting on you!
Updated protocols will lag the state:
Just as the Governor is carefully rolling out new guidelines, Lasell Village is also preparing to introduce some updated protocols.  We have been proactive and out front in introducing protections, and now we will revise these carefully and thoughtfully.  As I reported on channel 918 on Friday, beginning on June 8th, the management team will roll out some revisions to our protocols specifically designed to permit some in-person, mask-wearing, appropriately distanced, social interactions among and between Village residents. Given that our Village residents have been isolating and following precautions, we believe that the gain in permitting greater interactions between Villagers, with appropriate protections, outweighs the risk.  More to come on June 8th!
There is no "new normal."  These times are not normal.  We cannot hug each other, we cannot sit and share a cup of tea in our living rooms, or enjoy a class sitting side-by-side in a classroom.  Our staff cannot socialize over lunch. We can focus on what we are able to do together as a community: bring intention to each day, keep our bright internal lights burning by participating in the wide variety of Village educational, fitness, and entertainment offerings, and do our part to continue to keep our community safe together in the months ahead.
Warmly,
Anne
May 18: It's All About the Culture
Dear Lasell Village Residents, Family, Friends and Staff,
 The questions on everyone's mind at this afternoon's monthly Residents and Managers meeting was when and how we will begin to revise Lasell Village's Covid-19 protocols. Lasell Village will follow Governor Baker's data-driven, methodical approach and be even more cautious, balancing social needs with safety.  We have established a set of principles to guide our decisions.
The Village will be conservative while we:
Prioritize social engagement

Balance gain with risk

Take it slowly and lag behind the state's plan for reopening

Focus on actions that allow for distancing, mask usage, low density, and outside opportunities.
There are many ways we are pursuing best practices, including reviewing medical and public health research along with national and global experiences and recommendations.  Our involvement includes:
Membership on the Massachusetts LeadingAge Task Force for reentry

Participating in daily calls with the Department of Public Health, Genesis Healthcare, and national LeadingAge, and

Engaging the Village's Resident Medical Advisory Committee and Resident Advisory Council.
Most of all, we will continue to reinforce a culture of caring about each other.  As Atul Gawande highlighted in his superb New Yorker Magazine article last week, "Culture is the fifth, and arguably the most difficult, pillar of a new combination therapy to stop the coronavirus."  At Lasell Village, our residents and staff have risen to the challenge, and will continue to adapt in the months ahead as we carefully adjust our protocols.
At today's community meeting, we concluded by playing Facility Director Ben Bailey's original video, Lasell Village: Heroes Work Here, highlighting behind the scenes photos of many members of our team at work. Some residents saw a sneak preview on Friday, and had this to say: "The Lean on Me Video…is a fun look at all the folks who make Lasell Village the special place that it is." And, "You brought great joy and delight to us via video and 918."
I hope you enjoyed the beautiful weekend as much as I did, admiring the burst of color everywhere. Our woodland yard is dotted with fragrant Lily of the Valley, making a welcome magical yearly appearance. Gardeners describe this plant as "tough", and symbolizing "a return to happiness." That describes our community perfectly!
Warmly,
Anne
May 11: Taking it slow
As the Commonwealth begins to envision opening up some parts of the economy, our management team at Lasell Village has been discussing the criteria for reviewing our protocols under Covid-19.  We are following the Governor's advice, and that of our peers, so that we are careful and deliberate in ensuring the safety and wellbeing of our community before we begin to revise any of our current protocols. 
 We are examining many resources in our deliberations, including the Commonwealth's multi-phase guidelines issued today, the federal government's guidelines that provide for three phases of reopening with senior living facilities in the third phase, as well as learning from the experiences of other countries.  This week, I have been asked to participate in a LeadingAge Task Force of senior living leaders to address the process of gradual and thoughtful reopening of senior living communities.  We know from historical data, and the advice of epidemiologists, that opening too soon can provoke a second outbreak and a subsequent sustained period of isolation.  We ask for your patience as we work hard to balance your engagement in the world, with safety.  The Village's resident Medical Advisory Committee has been, and will continue to be, a great source of information and guidance for our management team's deliberations.
 Please send updates on how you celebrated Mother's Day virtually.  We would love to share your stories.
 Anne
May 7: Stay Vigilant, PLEASE!
May 7, 2020
Dear Lasell Village Community,
Massachusetts is still in the grip of Covid-19. We are not done with this virus yet. We are not even close. We continue to follow the CDC's, the Governor's and Newton Public Health's guidance closely, and we need everyone in this community to follow our protocols, for yourself, and your neighbors. With a resident in our independent living residences notifying us yesterday that he has tested positive (and is recovering in his apartment), every decision each of us makes impacts our ability to contain the spread.
We know this can be hard, but this situation requires serious attention:
Please stay in your apartment with the exception of solo walks and urgent doctors' appointments—NO food shopping or pharmacy runs. Our team is happy to bring to your apartment any packages or food deliveries that you order online. Further, we know many families have dropped off groceries to our Welcome Desk, and we encourage them to continue doing so. We have dedicated more staff to deliveries to support your needs.
NO VISITORS! Do not sit outside on a bench with your Village friends; do not gather on your patios; do not meet with other friends and family (even at 6 feet apart); and do not walk with your friends, neighbors or family members (unless you live together). It is tempting, but you risk your health and the health of the community.
Wear a mask anytime you are outside your unit.
Wash your hands often.
If you have an aide, please remind them that they must enter through the main entrance to be screened EVERY time they leave and return to the Village.
These actions will save lives. We can't stress this enough. Physical distancing is the one thing we know will prevent the spread of Covid-19, and we are doing everything we can to contain the limited cases currently at Lasell Village.
The weather turned delightful and it is wonderful to be outdoors, but we all must remain vigilant even outdoors. Please observe physical distancing. Some research suggests that 6 feet is not great enough. Remember, you are putting yourself, and perhaps more importantly, others in the community at risk when you circulate. These restrictions won't be forever, but please help our community in the weeks to come by following these protocols.
Sunday is Mother's Day, and we know that this is a time when many families gather together. This year's Mother's Day will be like none other, and we encourage you to get creative with conversations and celebrations over FaceTime, Zoom gatherings, and phone calls. As our Medical Advisory Committee reminds your families, stay away on Mother's Day and keep your mother safe! Clearly, this is not a time for complacency.
Please join me on Channel 918 at 10 AM on Friday.
Happy Mother's Day and I look forward to hearing how you celebrate virtually.
Anne
Anne Doyle, President
May 1: Here, Now, and into the Future
Dear Residents, Staff, and Friends, 
This communication provides two updates.  One is focused on our here and now regarding the COVID-19 situation, and the other is forward looking to our programming for the spring and summer.
COVID-19 Update:
The Village has sadly experienced two losses this week. Two centenarians, one from Lasell Studios and one from independent living, have passed away from COVID-19.  One loss was of the independent resident who was most recently diagnosed and was receiving hospice care at home.  This resident was a long-term, vivacious member of our community who will be missed.  Our Studios resident passed away yesterday evening at the hospital. The resident was proud of their Boston heritage and "special" accent. Studios friends recall a sweet smile and kind disposition.  We send our community's heartfelt wishes to the families of both of these residents.
 I am happy to share good news regarding two Village residents.  The Village's first independent COVID-19 positive resident is being discharged this week to NewBridge and we look forward to welcoming them back to the Village soon.  In other good news, the remaining Studios resident who tested positive for the coronavirus, was discharged from the hospital to a different rehabilitation facility, and is recuperating before a return to the Studios.  Please continue to keep both of these residents in your prayers.
 You may have seen members of our dedicated National Guard at the Village yesterday.  They returned to do additional testing at Lasell House.  As of this writing, we have not received results. There are presently no new COVID positive staff this week. 
 Educational Update:
As April spills into May and we enter our ninth week of adjusting to COVID-19, the Commonwealth listened with great anticipation to the Governor's announcement this week: not unexpectedly, the Governor extended the "Stay at Home" order until May 18th.   At this time, we ask everyone for patience (and good humor) as we all continue to follow the Village's current protocols.   
 Our spring education program kicked off today.  The team has enlisted three favorite faculty to teach courses scheduled to begin on May 7th,12th, and 21st .  You'll find further information in News and Notes on these courses taught by resident and former genetics professor, Judith Tsipis, military historian, Dr. Lawrence Clifford, and art historian, Brooke Mullins. The Education Department is piloting a new registration process that doesn't involve signing up in-person in the usual animated (and crowded) Village way. 
 Even as we anticipate that Lasell Village will have some restrictions eased this summer, we are planning for all classes to be remote for physical distancing purposes. While this creates logistical complexity, it also offers the opportunity to draw on a much wider network of faculty for on-line classes. 
 We invite friends, family, and colleagues around the world to offer a varied and new set of courses for the summer.  Our community has an abundance of intellectual richness and connections.  Many of our residents' children (and grandchildren) may be interested in teaching an abbreviated course, or a one-time talk, for our community. One does not have to be an academic to give a course or a talk. We can be very flexible with content and timing, and are excited by the opportunity to offer additional educational variety as we reach across the globe for talent to bring to Lasell Village's remote learning program.  If you or a colleague is interested, please contact  John Dixon at 617-663-7055 or email him at jdixon@lasell.edu. 
 Thank you for continuing to forward your questions, which are incorporated into the latest Q and A (#4). I will be back on Channel 918 on Monday, May 4, at 10:00 AM and look forward to "seeing" you all. 
 To quote Robert Louis Stevenson, "Take care of each other." 
 Anne 
Anne Doyle, President
April 20: National Guard Testing Update
Dear Residents, Staff, Friends and Family,
Patriots Day seems an appropriate day to thank our Massachusetts National Guard for their assistance in testing. On Friday, the MA National Guard tested 64 Lasell House residents and staff, all of whom were asymptomatic at the time of testing. Only three people tested positive for COVID-19: two staff and one resident.
Who was tested?
Staff tested included those with front-line care-giving responsibilities as well as those who support Lasell House. This included front-line nurses and certified nursing assistants, Lasell House administrative staff, Lasell Village welcome desk staff, housekeepers, nutritionists, facilities staff, and activities staff.
All Lasell House residents were tested. As previously reported, the three symptomatic Lasell House residents who were tested on Tuesday were all negative.
The only Lasell House resident who tested positive is asymptomatic and has already been on precautions as a new admission from a Boston hospital. This patient has been, and will continue to be, in isolation at Lasell House in a newly dedicated area where new patients and COVID-19 positive patients receive care from a dedicated care team.
Results
The two staff members who tested positive were asymptomatic and will not return to Lasell for 10 days from their positive diagnosis, assuming they do not subsequently develop symptoms. One other staff's test was inconclusive; that staff person will be re-tested and will be quarantined until the results are confirmed.
We continue to follow strict protocols, including monitoring all residents at Lasell House for symptoms three times per day. Staff wear full Personal Protection Equipment (PPE) including gowns, face shields, masks and goggles each time they enter a Lasell House resident's room.
We will continue to be vigilant across the entire organization in wearing masks, washing hands, and maintaining social distancing. Thank you to our dedicated and caring staff and residents: everyone's diligence is helping.
Best,
Anne
April 18: Lasell Studios Update
Dear Friends of Lasell Village,
I am deeply saddened to inform you that two Lasell Studio residents passed away. This is a tremendous loss to our community, and we extend our sincere condolences to their families as they mourn their very difficult loss.
In these quickly changing times, I'm fully committed to keeping you abreast of what is happening at Lasell Village while COVID-19 is in our midst.  I must ask you to kindly to be patient, since there are new developments daily or hourly in some cases, and I want you to have the most up to date information.  I've listed below our latest positive cases as of April 17:
– 5 staff members – 3 in Lasell House, 1 in the Studios, 1 in the Village,
all isolating at home
– 3 Studio residents – as previously mentioned, sadly 2 passed away
and 1 remains in the hospital
– 1 Independent living resident – being cared for in a hospital
We continue to put time and resources to getting testing. To share some good news amidst all our sadness,  the Lasell House residents who were symptomatic and tested on Tuesday were each negative.  Today the National Guard is testing additional Lasell House staff and residents.
Thank you for keeping us in your thoughts.
Anne
April 13: News from Lasell House
Dear Lasell Residents, Staff, Family and Friends,
We have more news to share.
In the midst of a surge of this COVID-19 pandemic, we now have a full-time employee at Lasell House who has tested positive for COVID-19 and is recovering at home. At this time there are no symptomatic patients in Lasell House.
The positive employee has not been at Lasell House for the past four days, and the employee will remain home for at least 14 days. We continue to take our guidance from the Newton Board of Health and Commonwealth of Massachusetts Department of Public Health, and we are monitoring the situation carefully and constantly. We are grateful to have Dr. Zabik, our talented Medical Director and Newton Wellesley Hospital physician, at Lasell House providing daily oversight and guidance.
Below are the immediate steps we have taken at Lasell House:
All staff in Lasell House are wearing personal protective equipment (PPE) at all times.
All Lasell House patients/residents are screened for temperature and symptoms six times per day.
All Lasell House residents have been provided face masks and wear them when they receive therapy, or if they have to leave their rooms.
We implemented new guidelines at the start of this pandemic ensuring that staff working at Lasell House are not working at other skilled nursing centers.
Maintenance will enter only under critical situations, and with personal protective equipment (PPE).
We have canceled all special activities provided by the activities staff.  We are providing daily programming on our internal TV channel 918 for residents to enjoy in their rooms.
We have increased surface cleaning.  We take hygiene very seriously.
We continue to enforce the no visitors policy.
We do not know how this employee became infected. We are treating all people living and working at Lasell House as presumed infected.
The news from the Studios is that we have a third resident of the Studios who is in the hospital and has been tested positive. We are in daily contact regarding the care of the residents who have tested positive from the Studios and independent living. We are sharing the Lasell Village community's good wishes for a speedy recovery.
We continue to work together to get through this difficult time. As partners in this effort, we appreciate your support. I will be on 918 on Tuesday morning at 10:00 am to provide an update.
We will continue to send communications but please feel free to reach out if you have any questions.  You can call Nancy Snow at 617 663 7129 or email at her nsnow@lasell.edu.
We hope you had a chance to look at the Q and A's that the management team sent out on Saturday.  The team is working hard to respond to your excellent questions and comments.  Nancy will be the repository for questions which she will share with the management team. While a few days may pass for us to get back to you individually, be assured we are working on our responses and adding them to our general Questions and Answers. As a community, we all learn from each other's questions.  The team will continue to update the Q and A and share the responses with you on a regular basis.
With appreciation,
Anne Doyle
President, Lasell Village
April 10: Lasell Studios Cases Update
Dear Residents, Family, and Friends of Lasell Village,
As the Governor has stated in his daily updates, we are in the midst of a surge of this COVID-19 pandemic.  With your help, Lasell Village has been taking many steps to limit exposure and possible contamination.
Unfortunately, there are two new cases to report.
Two residents of Lasell Studios have tested positive for the coronavirus.  They are both being cared for in the hospital.  Two other residents in the Studios are symptomatic and they, and all Studios residents (even those without symptoms), are quarantined in the Studios. Because the Studios are a communal living environment, we are assuming that all residents and staff in Lasell Studios are exposed.  We are providing all of the protections that we would employ if all residents and staff tested positive.
We continue to take our guidance from the Newton Board of Health and Commonwealth of Massachusetts and we are monitoring the situation carefully and constantly.  
We have taken many immediate steps.
All Lasell Studios residents are quarantined.

All Studios residents and staff are wearing masks at all times.

All staff in the Studios are wearing personal protective equipment (PPE) at all times.

Specific staff are assigned for symptomatic residents.

We have temporarily cancelled housekeeping in the Studios and will be deploying specialized cleaning.

All meals are being delivered to the door of the Studios and dietary staff are not entering the unit. Paper products will be used for all food for the Studios.

We have canceled all special activities provided by the activities staff.  We are looking into in-house TV programming for the Studios residents to enjoy in their rooms.

Maintenance will enter only under critical situations, and with personal protective equipment (PPE).

We requested testing for all residents and staff in the Studios and are working with the Newton Board of Health to achieve this.
This is hard news to report.  Many will wonder how these residents become infected.  The answer is, we do not know.  This is why we are treating those who are living and working in the Studios as presumed infected.
US Postal Service Mail Delivery:  We are working on a plan to start delivering mail to your apartment door twice a week beginning next week.  This is not a small task, and several staff have volunteered to assist with this project. We appreciate your patience while we work out the details.  Don't worry if there is mail in your individual mailboxes. We'll get it to you at the beginning of next week.
Trash Pick-up: We will also pick up trash twice a week from your apartment door.  We are working on operationalizing this practice.  Stay tuned for additional information regarding what days the mail will be delivered and the trash will be picked up at your apartment.
What does this mean for Lasell Village Independent residents?
Please continue to do your part.  Stay home. Isolate as much as possible.  Be kind to your neighbors and yourself.  On my Zoom coffee and conversation call this morning, one of the residents recommended that residents share examples with the Education department of what you are grateful for each day, and we will share your thoughts with the community. Staff and residents all welcome small gestures to stay connected.  This is a modest way to stay in touch while we are all isolating.
In response to your many excellent questions over the past few days, we are sending a separate email with COVID-19 Q&As.
For those of you who are celebrating Passover and had Seders this week, I hope that you enjoyed virtual time with your family and friends.  For those of you celebrating Easter, may you enjoy time (virtually) with loved ones.
Be well,
Anne
April 9: Best Advice: STAY HOME
Thank you to everyone who reached out to me and my team with notes of appreciation and support since yesterday's notification of our first COVID-19 case.  These certainly are unsettling times and we're going to get through this together.  We all need to stay safe and well. 
Best Advice:
After many discussions with health officials, LeadingAge Massachusetts leaders, and our own Medical Advisory Committee here is what we recommend at this time:
Stay home.  Don't go to the pharmacy, the grocery store, or anywhere else.  Not circulating is the best defense against COVID-19.   It is best to assume that we have this virus in our midst and act accordingly by isolating as much as possible.  This is difficult, I know, but being isolated will protect you and everyone in the community.
Resources:
If you are unwell, contact your health care provider .  Our team will support you during your recovery
Remember that you may call our social worker, Rebecca Priest, or join one of my Friday morning Zoom calls for coffee and conversation with other residents.  I look forward to connecting with many of you.  Contact Nancy Snow if you would like to join tomorrow or another Friday.
Thank you for your support, especially by minimizing exposure to others during this unprecedented challenge to our community.
Be well and be in touch (virtually),
Anne
April 7, 2020: Alert
Dear Residents, Staff, and family and friends of the Lasell Community,
Lasell Village remains a welcoming, supportive and vibrant community even during these difficult times. Our commitment is to communicate with you as often as necessary to bring you the most current information which will impact our community. Today, a positive case of the coronavirus was reported at Lasell Village.
The resident was in their apartment when they began experiencing symptoms and is now being cared for at a hospital.  Our Wellness Department is reaching out to those whom the resident indicated they were in close contact with to discuss prudent next steps. This afternoon, we were in contact with the Newton Board of Health and continue to follow their guidance. We ask for your continued support of our efforts to make Lasell Village as safe as possible. 
We have taken many actions to create a safe environment for our residents and our staff.
 Here is what you should remember:
It is critical to refrain from in-person contact.

Stay home. Only leave the campus for emergencies or critical treatments. 

Wear a mask when you are not in your apartment alone.

Please make sure that all aides and any other medical professionals involved in your health care are screened at the front desk each and every day they come to the Village.

Have family members drop off food or other deliveries at the front desk.  Staff will bring them directly to your apartment.

Social connection is important.  Please interact electronically with friends and family, and participate in Chanel 918 programming and fitness classes.

You may take a walk, but not with your neighbor. Have a mask handy if there is anyone near you.

Place your meal orders online or by phone.  Starting tomorrow we are not accepting in-person meal orders.
Please know, we are here to support you as we manage through this crisis together. I'm so proud of the community's commitment to each of these protocols. I know we all look forward to the day we can return to our normal interactions and activities.
Be well,
Anne
April 6, 2020: Masks For All
Dear Residents and Staff,
It is so good to be back at the Village. I am happy to report I have received a clean bill of health and a negative coronavirus test result. I have been working continuously from my home office, but as of today, I will be able to join some other members of the team in rotating office time both remotely and at the Village, as recommended.
First and foremost, I want to again thank everyone for your continued vigilance to stay one step ahead of the coronavirus.
Using Masks:

Several days ago, the Centers for Disease Control and Prevention (CDC) revised its guidelines to suggest that individuals begin wearing masks, since, as the CDC reported, "…the virus can spread between people interacting in close proximity—for example, speaking, coughing, or sneezing—even if those people are not exhibiting symptoms."
With thanks to a myriad group of kind seamstresses, Lasell Village has enough washable cloth masks to distribute one to each resident. We are grateful to these volunteers, including "The Sewing Bee," whose membership includes Erica Gorn (Bob's and Julie's daughter), and Peter Stringham and a group of talented resident seamstresses, for making a beautiful array of cloth masks for our residents. We have supplemented them with cloth masks that the Village has purchased.
There is a grab bag of colors and styles. No matter what design you have, PLEASE WEAR YOUR MASK WHEN CIRCULATING throughout the Village. Join staff who have already been wearing masks each day for the protection of the community.
If you ordered dinner this evening, a cloth mask will be delivered with your dinner tonight. Otherwise, staff will deliver tomorrow to anyone who doesn't receive one tonight.
One mask per resident! If you already have a mask, please return any extra mask(s) to the Wellness Center. We are carefully monitoring our supply and re-using them as long as possible.
If you have a mask, please wear it when you are out of your apartment, including walking outdoors with another person, at a safe 6-foot distance. It is not necessary to wear a mask while alone in your apartment, or while walking outside by yourself.
Using Elevators:

More than one resident has suggested riding elevators solo (or with your spouse/ partner). We ask you to please continue to use good judgment to maintain a safe distance.
Supporting the Dining Team:
The best way to support our dining team is to order your meal for the next day as early as possible: from 3pm the previous day, until 11am the day of the meal delivery.  David and Armando and their teams are working hard to serve you well, and last-minute orders make that challenging. There are multiple ordering options: through the easy-to-use form on LasellVillageNet.com, or by calling 617-663-7085.
Staff Appreciation:
Many of you have emailed me to express your gratitude to the staff for their hard work and attention to our community's well-being. Staff so appreciate your good words. I'll continue to share your compliments. Thank you!
Days and Weeks Ahead:
The days and weeks ahead are predicted by the Governor to be the peak of new coronavirus cases in Massachusetts. Harriet Sirof in her '20 for the 20th' presentation on Chanel 918 this morning, talked about the making of a novel, with its beginning, a statement of a problem(s), the often complicated resolution, and the ending.  I couldn't help but think that the arc of this coronavirus will follow a similar path as a novel. We are all hopeful for the resolution, knowing that there will be many chapters before we are at that point.
These are challenging times, but we know that the staff and residents of Lasell Village are and will continue to rise to meet the challenge.
Be well,
Anne
March 30, 2020: Ten Tips for Healthy Living during Stay-at-Home Advisory
Dear Residents,
As we all adapt to leading more of our lives virtually, the Village's mission of living and learning is adding a whole new definition!
Today the Lasell campus welcomed students back 'virtually' from spring break via online classes. Friday, I enjoyed my first online Zoom coffee and conversation with six residents. Some residents are learning to play online chess with their grandchildren and neighbors.   Our education and programming team has brought you creative online fitness, programming and remote learning offerings.
You have all been resourceful, cheerful, and understanding as we have layered on daily community safety steps, and 'stay-well' limitations to your social interactions, just as the CDC has recommended, to stem the spread of this virus.
Below are today's 10 top tips we hope you will keep top of mind as we travel these uncertain times together.
Here's how you can help – TEN TIPS:
1.       Do not congregate.  Group-gatherings in the courtyard or in libraries or common areas are off limits.  Staff will begin circulating throughout our community to help us all "do the right thing" and ensure that social interactions are minimized. Do enjoy these common spaces, but just not in groups.
2.       Stay on campus and please encourage your family to help with errands.  Ask family to please drop off groceries and other necessities at the front door.  We are working to stock Pete's with your favorite items and soon you'll be able to place orders for Pete's online, too. Staff will delivery to your door. The Concierge Desk and VillageNet.com also have info on online grocery options.
3.       Order lunch and dinner using the new online Cognito form. You'll finding it on VillageNet.com.
4.       Please put biodegradable food containers in your trash bags. This may seem counter-intuitive, but the containers will biodegrade in the trash. Remember, food waste gums up recycling content, so do not recycle these containers.
5.       Let us know if you or a friend would welcome an additional call each week from a friendly staff member.  In addition to our social worker, Rebecca Priest, we have a team of staff who are reaching out to every resident each week for a check-in.
6.       Keep moving inside.
a.       The fitness rooms, like gyms state-wide, are now closed due to difficulty of keeping fitness equipment scrupulously clean amidst research around the likely duration that the virus can linger on surfaces.  The pool will be closed for this time (per Newton Public Health and our Medical Director's guidelines).  The idea behind this is to limit opportunity for contact with other people and with pool railings, and surfaces in the dressing rooms.  Our lifeguard, Adam, has helpfully agreed to be redeployed to support the dining team and others.
b.       Enjoy fitness classes with all of our talented instructors: Derek (balance), Britta (group exercise and strength), Ruth (yoga),  Jim (Tai Chi), and Paul (variety!) on 918.
c.       Paul's popular fitness instruction is moving from the fitness rooms to online group fitness classes, and will include short one-on-one fitness sessions.  Paul can assist with specific exercise programs. With Paul's direction, even simple home equipment can feel like a whole gym!
7.       Keep moving outside. Continue to take walks around campus and get fresh air.
8.       Remind privately-hired companions or aides to complete the daily front-desk check-in procedures.  Visitors (except for those related to your healthcare) are not permitted within Lasell Village, so please do not buzz them in.  Please call the front desk for assistance.
9.       Avoid touching community surfaces, avoid touching your face, and wash your hands. As vigilant as our housekeepers are, every touch to a door, or public space, offers the opportunity to pick up someone else's germs. (Note: we are prioritizing hand sanitizer for our health care settings, so some hand sanitizer dispensers may be empty when you need them.  Keep a small bottle in your pocket for times like those.) The front desk always has hand sanitizer.
10.       Join me for a Zoom coffee!  Email Nancy Snow to join a group of six residents and me every Friday in April at 9:30am. Bring your own mug! This online gathering was a highlight for me last week, with residents sharing stories and wise words, including advice to approach each day as an explorer would, full of curiosity and possibility.
Many of you have sent "hope you are feeling better" notes – thank you.  I miss our connecting and truly appreciate your thoughtfulness and kind words.  For the last few weeks, I have been working hard from home, following the CDC guidelines of staying at home and isolating from others as I have recovered from cold and related symptoms; I have recently been able to be tested for the coronavirus, and expect to hear good news.  I should be able to soon be at the Village, and waving at as many of you as I see.
Thank you for your vigilance and support. What makes me happiest is knowing we are a strong and supportive community, and so often having the opportunity during this time to share with staff your heartfelt compliments.
Be well,
Anne
March 25, 2020: Angels Exist
March 25, 2020
Dear Residents,
Your Village team continues to adjust our protocols to reduce contact and possibilities for transmission. In the next few days, we are implementing the following for our community's health:
 Resident Support:
1.       Meals will be delivered to all residents beginning Thursday. To minimize contact, we are discontinuing the option to "pick up" meals at this time. See delivery time details in News and Notes and on VillageNet.
2.       Village employees will begin to wear surgical face masks. The purpose of this measure is to protect our residents against droplet spread.
3.       Our front desk will begin taking the temperature of all residents who have circulated outside of the Village. As you know, we have already implemented protocols to take the temperature of all employees and vendors who enter Lasell Village per CDC guidelines, and now we are extending that practice to residents who have circulated outside of Lasell Village for an additional cautionary step.
Instructions: If you go outside the Village and visit any location where you may be exposed to others, (such as visiting a grocery store, post office, or pharmacy), please return to the front entrance at Building 120 to have your temperature taken.
Employee Support:
1.       We are offering all on-site staff free lunch on Wednesdays as a small way to extend our thanks for their care and commitment to the community.
2.       We introduced Telehealth visits through our employee's health insurer, Tufts Health Plan, to ensure that staff and their families are able to see their physician efficiently, and without putting themselves or others at risk by entering a health facility.
3.       We are providing essential employees with frequent training for their and our residents' protections.
Angels exist:
We received a generous gift of surgical masks through our relationship with Bank of America. One of their clients, a local business, had purchased the masks, but no longer needed them as all of their employees are working from home. Our Bank of America colleague thought of the Village when this company was looking for a worthy nonprofit!
Getting a call with a donation of needed masks was magical! Our team had been discussing how to provide employees with surgical masks given our limited supply when this gift arrived.
As we know from the many examples throughout our Village community, kindness is everywhere.
Thank you for your continued vigilance in maintaining social distancing.  Pick up the phone and call a friend, or send a hand-written note!  Take a walk and wave to your friend across the street. I love hearing how much you are enjoying the daily remote educational, fitness and entertainment programs provided by our talented residents and education & programming department.
Be well,
Anne
March 23, 2020: Zoom Coffee with Anne
March 23, 2020
Dear Residents,
 Hello! I've heard from many of you that you are venturing out for fresh air on these early spring days, whether the day offers snow, sleet, or warm sun. With the Governor's announcement today requiring greater restrictions on our activities, I encourage you to continue to follow our Channel 918 exercise offerings from your living rooms, and augment that with walks around the neighborhood, in between engaging in our Education team's remote creative offerings.
 Lasell Village is already following the advice provided in today's Governor's Order to ensure that non-essential employees are working from home, and that our community is being vigilant about not gathering in groups.  Please note the new restriction on the size of any gatherings to no more than 10 people.
The greatest challenge to our community is staying connected, even as we are apart.  One of the aspects I value most at Lasell Village is the daily contact that I have with so many of you – a conversation on the sidewalk, in the Linkway on your way to class, or a chat in the Café.
 To continue that interaction, (as we all practice social distancing), I would like to introduce:
ZOOM COFFEE WITH ANNE.
For the next four Friday's (March 27th, April 3rd, April 10th, April 17th) for 30 minutes (9:30am-10:00am), I'm hoping that a small group will join me virtually for "Coffee with Anne."  We'll schedule about six residents at a time so that we can have a conversation. I'll have my mug and I hope you will join me with your favorite mug, and together we will spend a bit of time together before the Village's variety of morning remote educational offerings begin and get to know each other better.
Please contact Nancy Snow at nsnow@lasell.edu or 617-663-7129 to let her know if you will join me on one of these Fridays. Nancy will send you the simple instructions for us to gather virtually, by computer or by phone, for coffee and conversation.
And please let me know your ideas for how to continue connecting with staff and residents.
Our first virtual residents and managers Town Meeting last Friday exceeded expectations with more than a hundred watching from your apartments as John Dixon served as the capable Master of Ceremonies in the ballroom.  Thank you to all who made this technically possible to synch Zoom, our 918 internal TV channel, and our presenters, Board of Trustees Chair Margery Silver, Resident Advisory Council Chair, Bill Hamilton, Wellness Director, Robin Scully and me.   The resident call-in questions were terrific, allowing for real-time answers. This additional means of community communication will help augment our multiple written updates in email, News and Notes, and posted on VillageNet.
Please know that the Village team is working hard to plan for our present and future together facing the coronavirus.  Thank you all for your support!
Warm early spring wishes,
Anne
March 18, 2020: Less is Better—Minimize Contact to Avoid Risk
March 18, 2020
Dear Residents,
Thank you all for your flexibility and responsiveness to the changes that we have adopted in recent days. As hard as it is to minimize contact with your friends and family, we are all adopting the "less is better" approach. The less you expose yourself to other people, the lower the risk that you will bring the virus back to the Village. Many of our administrative staff are now working from home for this reason.  We have made decisions that impact personal interactions, but the day-to-day choices remain in your hands. Thank you for doing all you can to reduce your contact with others.
Our team strongly suggests that you:
Do not visit friends and family outside the Village.

Do not host Villagers in your apartment.

Cancel all non-essential appointments (including haircuts, automobile maintenance and non-urgent health visits). Transportation for essential health visits will continue.

Avoid shopping in stores.
What to do:
Take fitness classes with Britta on channel 918 (call Carla Pepka for equipment).

Participate in our Education Department's offerings on-line.

Offer to share a talent on channel 918 for our "20 for the 20th anniversary" challenge.

Call your neighbor and discuss a movie or 918 entertainment after you have both watched it from the comfort of your own apartments.

Get fresh air. Take walks.

Keep exercising! Go to the fitness rooms when there are four or fewer people there, (and of course, wipe down the machines before and after you use them).

Order your groceries on-line or pick-up necessities at Pete's Store.
What is changing around the Village:
The Village Bank is closed, but the ATM is available. Sue Ryan would welcome your call at 617-340-1297 or 617-969-4300.

The Beauty Spot will remain closed for a minimum of two weeks.

The ping-pong tables are off limits for now.

Fitness equipment is being spread across Neill and Pestalozzi rooms, to enable more people to exercise while maintaining social distancing (limit four persons per room).

We will no longer provide transportation to the grocery store.

Our maintenance, housekeeping, and IT departments will provide services for essential visits (e.g. your toilet is overflowing or your faucet won't shut off).  Non-essential visits to resident apartments will stop for now, for the protection of residents and staff. We are evaluating our weekly housekeeping services to apartments.
Ordering food:
In order to keep the flow of dinner service as smooth as possible in the café, David has requested that all dinner orders be placed promptly. You can send orders as early as 8:00 AM, but no later than 2 PM.
We would prefer that you not order from restaurants, but if you do choose to do so, the order must be delivered to the Welcome Desk (120 Seminary Avenue). Please use your credit card and add the tip on the card. Runners will be available at the front desk until 7:30 PM to help deliver your take-out order directly to your apartment.
Groceries:
There are multiple on-line grocery shopping options and the Concierge Desk can assist you. Your groceries must be delivered ONLY to 120 Seminary Avenue (Welcome Desk). Runners will be available to deliver your groceries to your apartment.
Package and US Postal Service Mail Deliveries:
All incoming mail and packages are being delivered to the Welcome Desk and will be distributed by staff, given restrictions on mail carriers instituted by the US Postal Service. Please check your Village mail cubbies every day.
You may bring your outgoing mail to the Welcome Desk as mail slots are shut until further notice.
Communications:
Please watch for updates on email, at bulletin boards near the Concierge Desk, on LasellVillageNet.com and on the Lasell Village website.
Thank you for your continued support of each other and our staff.  Future updates will include additional tips on ways to stay engaged while we maintain our distance from one another.
Wishing you all the best,
Anne
March 16, 2020: New Dining & Take-Out Policies
MARCH 16, 2020
Dear residents,
Following announcements by the Governor and advice from the Department of Public Health, effective with breakfast Tuesday, March 17, 2020, Lasell Village will close the seating portion of the Dining Room and Café.  We will continue to provide the high-quality meal service that you expect – just with a new twist –either provided by delivery or pick-up. Delivery charges are waived at this time.
All take-out will be done through the Café.
Call 617-663-7085 for delivery.
Breakfast (7:00 AM to 9:30 AM):
Residents can come to the Café and place their order to take back to their homes OR residents can call 617-663-7085 for delivery. No change in menu.
Lunch (11:00 AM to 3:30 PM):
Residents can come to the Café and place their order to take back to their homes OR residents can call 617-663-7085 for delivery. No change in menu.
Dinner (5:00 PM to 7:00 PM):
Residents can come to the Café and place their order for pickup or call 617-663-7085 for delivery.
All orders should be placed by 3:00 PM.
Deliveries to buildings 60, 70, and 80 will go out between 5:30 and 6:00 PM. Deliveries for buildings 85, 125, and 130 will go out between 6:15 to 6:45 PM. Pickup is available between 5:00 PM and 7:00 PM.
The menu will be adjusted daily. See note below.
Brunch (11:00 AM to 1:30 PM):
Sunday brunch will be available only through takeout or delivery from the Café (617-663-7085). Orders can be placed from 11 AM till 1:30 PM.  Delivery is available 11:00 AM to 1:30 PM.
The weekly menu
The weekly menu will be available through News and Notes, posted by the mailboxes, and at the Welcome and Concierge desks. The next day's menu will be posted on the Bulletin Boards in individual buildings beginning Monday, March 16, as well as available in the Café and at the dining room podium.
Where to eat?
While it is pleasurable to have meals with friends, we strongly discourage group meals. Maintaining social distance is the safest way to stop the spread of the virus.
We encourage fresh air, exercise, and engaging with friends in as many creative ways as possible, as you maintain the recommended distance.  Watch for more updates tomorrow on ideas to reduce social isolation as we adapt on a daily basis to new guidelines.
Best wishes,
Anne Doyle and the Dining Team
March 13, 2020: Village Adopts New Steps
March 13, 2020
Dear Residents,
As the coronavirus outbreak (COVID-19) continues to evolve, Lasell Village management is swiftly implementing the latest guidance from the CDC, and the Department of Public Health.  The health and safety of our residents, staff and guests is our highest priority. It is important to note that no member of the Lasell community has been diagnosed with COVID-19.
At this time, to reduce risk to our community, we request that residents not have visitors. Exceptions to this include visitors supporting a resident's health care needs, after they go through front desk screening protocol. Please reach out to your friends and family to alert them.  We know this is a big impact on your daily lives, and we encourage you to stay in touch via phone and video chat.
Beginning Monday, we are implementing a more stringent screening protocol by taking the temperature of all non-residents. Anyone with a temperature greater than 100.3°, or who is not able to meet the screening protocol requirements, will be refused entry. We encourage residents to stay in touch with friends and family through phone calls and video chats.
Dining: We ask that residents with compromised immune systems, those recovering from surgery, and those with any signs of illness such as coughing, shortness of breath or fever, to avoid all common areas, especially the dining room and café. At present, our dining room and café remain open. This may change in the near future.
Please continue to keep a distance of 6 feet from others, wash hands frequently and refrain from crowds. We will continue to share tips on staying healthy.
Steps at the Village:

Sanitizing:
Increased hand sanitizer stations around the Village
Deep cleaning of Village vehicles and the Fitness Center on a regular basis
Frequent sanitizing of all common areas
Social distancing:
We are reducing the number of people attending any shopping trip.
Please see more details from John Dixon as to daily changes in the Education Department.
At the fitness center, leave one empty machine between each person. Wipe down your machine with the provided wipes BEFORE and AFTER you begin exercising. Housekeeping staff and Paul will be sanitizing the machines, as well.
Fitness classes will continue but will be capped at 20 students in the Ballroom to permit at least 6 feet between each attendee. For now, these classes will be first-come, first-served. Sign up in the event book at the concierge desk.
We are

waiving the fees

for meal delivery.
Avoiding Crowds:
The following are cancelled until further notice:
All Village-sponsored trips outside the village.
Large Village-based gatherings.
Transportation to religious services. (Contact your religious institutions to see if on-line services are available.)
All intergenerational modules, intergenerational programs and all events at Lasell University.
All cross-enrollment classes at Lifelong Learning at Regis College.
King Lear with Parkman Howe.
Ethical Dilemmas in Genetics with Judith Tsipis and Maud Chaplin will not meet for its last class.
Voices of Experience.
Thank you for your support.  Please stay alert to daily notices as we work together to reduce the risk of the coronavirus on our community. Our management team is ready to answer your questions.
Best wishes,
Anne
March 11, 2020: Lasell House No-Visitor Policy...Call Instead!
Coronavirus Precautions Lasell House Update:  3/11
March 11, 2020
Dear Village residents, staff, and friends,
Thank you to our entire community for adapting as we prepare and plan for potential impacts from the coronavirus.  I especially appreciate everyone following the protocol for visitors and staff checking-in at our welcome desk.
Given Department of Public Health guidance and increasing alerts, we are implementing a NEW protocol for Lasell House: We are asking Lasell House visitors to remain home and call rather than visit their friends and family at Lasell House.  At this time, only Lasell, Genesis, and approved healthcare staff are permitted to enter Lasell House.
We are grateful to everyone in our community for supporting our preparations around the coronavirus. We have not had any exposures to-date, and ask that if you have any symptoms to contact us immediately.
We are working on several additional ways to protect our residents. If a member of our community has contact with someone who is infected, then we will enforce quarantine for two weeks.  This is a key method for reducing contact. We have thought through how the coronavirus might impact our community, and we have plans for each of those scenarios.
We are evaluating our procedures to see whether there are further ways to reduce contact.  Here are a few steps underway:
·        Next week's Residents and Managers meeting will be a VIRTUAL Meeting! Stay in the comfort of your apartment while listening in and calling with questions.  Please plan to attend via 918 on Friday, March 20th at 2pm. NOTE change of date to help us prepare for simultaneous call-ins by residents during our virtual meeting. Before the meeting, we will send an instruction sheet explaining how to call-in.
·        We will experiment with classroom and meeting seat arrangements to provide more space between attendees.
·        Thanks for supporting changes to brunch on Sunday as staff serve residents and guests, rather than a self-serve buffet.
·        Stay tuned for Café precautionary procedural changes to decrease contact between staff and guests.
·        Continue to remind your family and guests to sign-in at the front desk and to stay home if they are not feeling well.
·        Please provide your family contact information so that we may update them as appropriate.  There are forms at the Concierge desk.
We are tracking best practices and participating in the campus-wide planning committee.  Our team is carefully preparing back-up plans with guidance and support from members of the Medical Advisory Committee.  The staff and management team at Lasell Village are enormously dedicated and focused on the health of our community. I am grateful for our many partners who are supporting our efforts, and remaining flexible as we respond to daily updates.  We are always available for questions.
Thank you,
Anne
Looking for the most recent COVID-19 updates?  Click below to return to the current update page.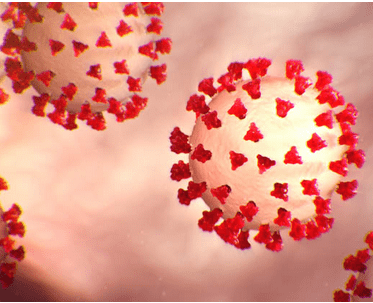 In addition to Lasell Village updates, Lasell University regularly posts COVID-19 information.  Click below to visit the University's COVD-19 info page.
Other reliable sources of information you may find helpful: